In July 2020, the serial crossover Hongqi E-HS9 was spotted at one of the local exhibitions, and now the manufacturer has published official photos of the electric car. In the model line of the brand, he is destined for the role of a flagship.
The serial electric car Hongqi E-HS9 almost completely repeats the E115 show car.
It is already known that the new Chinese electric car Hongqi will be available in two versions. The basic version will be equipped with a pair of 218-hp electric motors.
One 218 hp engine mounted in the front, which is accompanied by another 333 hp rear motor.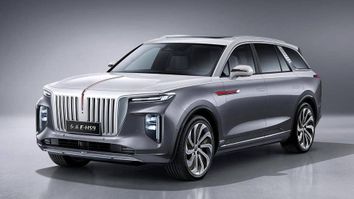 According to the Chinese media, the novelty will receive a 92 kWh battery. There is no reliable information about the range. According to some data we are talking about 500 km, according to others - 600 km.
The Hongqi E-HS9 is slated to begin sales in China at the end of 2020