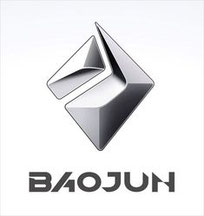 General Motors Corporation has shown the interior of its mini electric cars Baojun E300 and E300 Plus (followers of Baojun E100), which were presented at the end of January 2020.
During the presentation of new products, the automaker showed only their appearance. And now it became known how electric cars will look in general.
In particular, the E300 version has with two or three seats, and the E300 Plus has four seats.
This passenger capacity with a fairly compact size of the car (length - 2625 mm, width - 1647 mm, height - one 1588 mm, wheelbase - 1750 mm) was obtained through the use of the luggage compartment.
However, if we consider the version of the E300 Plus in more detail, we can see that it will have a longer wheelbase. Otherwise, it is unlikely that it will be comfortable to accommodate the rear passengers.
Recall that the Baojun E300 is equipped with an electric motor with a return of 39 hp. and a battery capacity of 16.8 kWh. on one charge, an electric car can overcome 260 km.
But the E300 Plus version received a more powerful engine, giving out up to 55 hp. Cruising range is 305 kilometers. Both versions also have Baojun smart communications.
As with the purchase of Tesla electric vehicles in the USA and Europe, buyers of the Baojun E100 in China can get their cars without visiting the salon.
All they need to do is place an order on the company's website and then get the model from one of the local Baojun dealers.