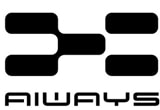 Aiways U5 will be the first electric vehicles made in China to officially enter the EU.
The entry of this model into the European market, originally planned for April 2020, has been postponed to August due to coronavirus infection. But the service for pre-order is already working.
Five hundred Aiways U5 electric crossovers have already been exported from China.
At first, the Aiways U5 will only be available for rental. Later it will be possible to acquire ownership and use by subscription.
First of all, the model will be brought to Germany, Norway, Switzerland, the Netherlands and, most likely, to France.
As previously reported, the electric crossover is equipped with a 63 kWh battery from CATL digging, which allows you to drive up to 400 km without recharging when assessed by the closest to reality WLTP cycle.
It is possible that batteries of other sizes will be available for the model.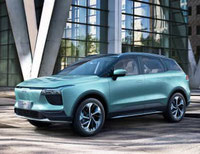 The moment of the 187-hp electric motor is transmitted only to the front wheels. The main electronics for the machine are made by Bosch. The Aiways U5 is similar in size to the Tesla Model Y and other compact electric crossovers.
The maximum equipment of the model includes a 12.3-inch touchscreen display of the infotainment system, climate control, a sunroof and the option of contactless opening the fifth door.
No newer official information yet. Chinese media have called the minimum price for U5 about 28,000 US dollars.
Aiways factory, located in the Chinese city of Shanrao, is capable of producing up to 150,000 cars a year. The company plans to independently sell its models in Europe.
Partner organizations will only perform maintenance and repairs.